Dentures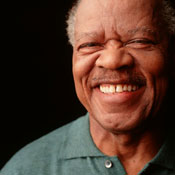 If you'd like to look into getting dentures to replace your teeth, we offer different options in several materials that can be selected for your particular situation. Those with dentures can also maintain the structure and comfort of their device at Miami One Dental.
If you want to replace several teeth or all teeth, dentures may be an ideal alternative to a dental implant or bridge. They're affordable and long-lasting, suitable for meeting a range of goals and needs.
Same-day Results
If you need to have teeth extracted before having your dentures fitted, we can fit you with immediate dentures while the healing period passes. Immediately after the removal, we'll place the denture and can adjust it as your oral health recovers.
Partial Dentures
This prosthesis can clip onto or around healthy existing teeth. It's anchored to them for a secure fit that stays in place all day. You can then preserve your natural teeth for as long as possible, avoiding unnecessary extractions.
Full Dentures Organised
Following a consultation, if full dentures are needed we will arrange this for you. When all lower or upper teeth need to be replaced, a full arch denture may be ideal. Also called "plates," they're affixed into place by suction between the denture and the soft tissues of the mouth. In some cases, implants can be used as an anchor for the plates.
The Right Denture For You
Contact us today to learn more about our services! We accept health fund coverage and process rebates on-site with HICAPS.

Dentures Miami QLD| 07 5576 5194