Dental Implants
Have you ever looked in the mirror and wondered how your self-esteem would change if you weren't missing teeth? At Miami One Dental, we want to help you smile with confidence. Dental implants are the most advanced solution available in dentistry today.
Achieving a Full Smile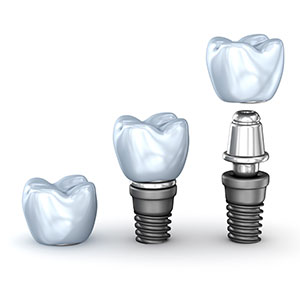 A dental implant is a titanium root that is placed securely into your jawbone while you're under sedation. Once completed, we allow a healing period to pass. Then, a device such as a denture, bridge or crown can be placed on top of the implant. It feels extremely secure and functions just as a regular tooth would, giving you the freedom to eat and speak as you'd like.
Your appearance will be transformed once you see your full, gorgeous smile. The dental implant will be matched to any existing teeth for a completely natural look. It can be cared for exactly as you would a normal tooth, with brushing, flossing and regular dental checkups ensuring your oral health is properly maintained.
Not Sure if an Implant is right for you?
Contact us today to learn more! We accept health fund coverage.

Dental Implants Miami, QLD | 07 5576 5194