Dental Veneers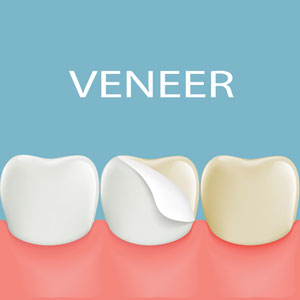 Your "smile teeth" are what everyone sees, and there are simple steps you can take to ensure that these teeth are perfectly aligned and create an incredible first impression. Veneers are available at Miami One Dental that can address issues such as
Discolouration
Gapped, chipped or broken teeth
Misaligned, misshapen or short teeth
Starting With a Consultation
You'll meet with Dentist Dr Jan Kossyrev to discuss what you'd like to improve about your teeth. We'll make sure that your goals can be achieved with veneers before we proceed.
Impressions are taken, and once created in our laboratory, a thin shell is applied to the existing tooth surface. Strongly bonded, the veneers can last 10-20 years when properly cared for. Some removal of your tooth structure may be necessary, which we'll fully discuss with you so that you can decide if you want to move forward.
Want to Learn More?
Explore your options by contacting our team today! We offer same-day appointments.

Dental Veneers Miami, QLD | 07 5576 5194