Meet Dr Jan Kossyrev (Dentist)
Understanding the Importance of Dental Care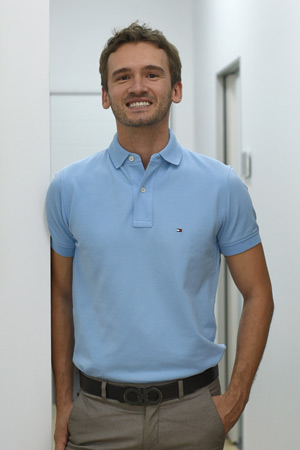 With an early interest in healthcare, Jan knew he wanted to enter the medical field. Though he considered physiotherapy at first, he soon realised that dentistry would be the perfect fit.
Growing up in Russia, the importance of dental care wasn't emphasised during his formative years. Since then, he's had extractions, root canals and veneers, so having logged his fair share of time as a dental patient he has a deep understanding of how people feel about going to the dentist. Drawing on his own experience, Jan works with each patient to alleviate any fears they may feel, building up trust and moving at the pace they prefer.
Staying Updated on Advanced Solutions
Jan and his family moved to New Zealand when he was 10, then moved to Australia in 2001. He attended high school here and received his dental education at Griffiths University.
In 2010, he earned a Bachelor of Oral Health in Dentistry and a Graduate Diploma in Dentistry. He also received two Awards for Academic Excellence, in 2009 and 2010.
It's important to Jan that he stays up to date with the latest dental techniques. The continuing education courses he's undertaken in Australia and internationally include Invisalign®, general orthodontics, facial fillers, the T4K® Pre-orthodontic Trainer for Kids™ and an oral surgery course.
Enjoying the Miami Community
Outside of the office, Jan is a sports fan who watches rugby, soccer, cricket and American sports such as NBA and NFL games. He likes to go to the gym, hike and has even been to the Mount Everest base camp. His spare time is spent enjoying the simple things in life such as being with friends, going to the movies or having dinner out.
Get to Know Dr Kossyrev
Schedule your appointment via phone or email today! Your health fund coverage can be used for your visits.

Miami One Dental | 07 5576 5194